Olo's third-quarter financial results brought a mixed bag of milestones for the New York-based delivery integration provider.
Total revenues increased 26 percent year-over-year to $47.3 million, but its net loss was $14.6 million, which compares to a net loss of $11.3 million (or $0.08 per share) a year ago. Its results highlighted a total of 2,000 new restaurants and convenience stores on the platform, including Smashburger, Zaxby's and Ruby Tuesday. Those additions increased "ending active locations" by 11 percent year-over-year, reaching a total of 84,000 locations.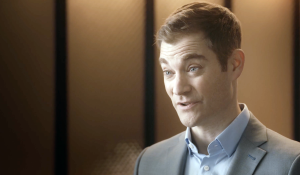 In addition, the company announced subleasing its headquarters at One World Trade Center in Lower Manhattan, saying "we continue to embrace a hybrid work environment…[and] plan to reinvest some related savings into an exciting and more fitting New York-based headquarters."
"We're proud of our third quarter results. We generated $47.3 million in total revenue, a 26 percent increase year over year, as our platform supported increased module adoption within our existing customer base, increased transaction volume, and continued growth in new locations," said Noah Glass, Olo's founder and CEO.
"The Olo platform is purpose-built to help our customers do more with less and create a differentiated and memorable guest experience, and as restaurant executive and operator conversations increasingly focus on sales and margin maintenance due to challenges related to increased inflation, supply chain constraints, and labor dynamics, we believe that Olo's platform is best positioned to meet restaurants' needs," Glass added.
Olo also added autonomous and piloted robots through partnerships with Coco Delivery, Refraction AI and Serve Robotics to fulfill orders in specific markets. It also added voice artificial intelligence ordering functionality through providers including ConverseNow, SYNQ3 and Valyant AI.
The company also highlighted the potential of its new Borderless product, which is designed to speed and streamline payment across its network.
Third Quarter Financial and Other Highlights
Total revenue increased 26% year-over-year to $47.3 million.
Platform revenue increased 28% year-over-year to $46.4 million.
Gross profit increased 9% year-over-year to $32.0 million, and was 68% of total revenue.
Non-GAAP gross profit increased 15% year-over-year to $34.7 million, and was 73% of total revenue.
Operating loss was $15.9 million.
Non-GAAP operating income was $3.0 million.
Net loss was $14.6 million or $0.09 per share, compared to a net loss of $11.3 million or $0.08 per share a year ago.
Non-GAAP net income was $4.3 million or $0.02 per share, compared to non-GAAP net income of $5.0 million or $0.03 per share a year ago.
Cash, cash equivalents and short- and long-term investments totaled $469.2 million as of September 30, 2022.
Average revenue per unit (ARPU) increased 15% year-over-year, and increased 3% sequentially to approximately $558.
Ending active locations increased 11% year-over-year to approximately 84,000.
Dollar-based net revenue retention (NRR) was approximately 107%.